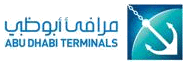 Abu Dhabi Terminals
Trajan Consulting secured an initial 2 year contract with Abu Dhabi Ports' operating company PJSC. The project involved the process of managing an invitation to tender through selection and award for the 3PL warehouse operations outsourcing contract.
Trajan Consulting ran workshops to build up service definitions, wrote the entire end-to-end process (including all SOPs), developed the charging mechanisms, wrote and agreed the scope and definition, pre-selected a number of 3rd party logistics companies, developed the tender process and implemented this.
Trajan Consulting were involved on the selection committee performing evaluations on the companies that were chosen to tender and finally to award.
Trajan Consulting then went on to work in depth with ADT on other transformational pieces of work on the terminal operation and management.
Trajan Consulting were recommended to ADT by Maersk on the previous work Trajan Consulting had completed with Maersk Europe, Dubai and in China.

Aggreko plc
Aggreko plc is the global leader in the rental of power generation and temperature control equipment. With its unique network of locations, equipment and technical services, Aggreko supports companies in generating profits by reducing risk, solving problems and creating new opportunities.
Trajan Consulting were awarded a contract with Aggreko to complement their already existing CI infrastructure by applying TPM (Expand on TPM) in various pilot sites in Bangladesh
Trajan Consulting were then asked to write a white paper and perform an evaluation on TPM in supply chain to enable a global rollout, this involved ensuring High equipment reliability and process capability, Equipment with high quality, competitive costs enabling short lead times (speed and flexibility) for redeployment.
Trajan Consulting are experts in their field especially in terms of large scale transformation, efficiencies and $ savings, due to their very successful TPM pilot in Bangladesh, we used this as a blueprint for our global deployments Head of operations Africa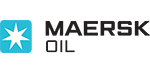 Damco (Maersk Group)
As a major international player in logistics and warehousing, Damco commisioned Trajan Consulting to support them in transforming their warehousing operations by introducing a Lean Six Sigma pilot into their Hong Kong warehouse, further work was done in Singapore, and across mainland China
Trajan Consulting documented a draft Lean programme that would be rolled out across warehouse
operations globally.
Trajan Consulting completed a full cost/benefits analysis.
As a result of the Lean pilot, Trajan Consulting achieved a +40% improvement in productivity savings in key processes. Projected savings of $1.6M/annum due to reduction in headcount as a result of the savings (Hong Kong Warehouse only).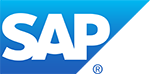 SAP
Trajan consulting were commissioned by SAP to rollout out TPM and TOC to an existing automobile client in Dubai who were experiencing supply chain, container and inventory issues and who were also undergoing a large SAP upgrade simultaneously.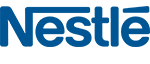 Nestle
Trajan Consulting's relationship with Nestle began in 2008 in Switzerland and 2009 in Dubai. Providing a team of Lean Six Sigma consultants (including to act in the capacity of Head of Nestle Continuous Excellence), Trajan Consulting advised on major strategies to the Chairman and his Senior Leadership team.
Trajan Consulting were responsible for defining the strategic direction and ensuring the operational efficiencies of 16 factories- including rollout of TPM across assets.
Trajan Consulting were responsible for Nestle Continuous Excellence across the supply chain (with Lean optimisation over 13 countries), restructuring supply chain practices ensuring reductions in working capital and enhanced cycle times from forecast to accelerating clearance at customs.
Trajan Consulting exceeded overall target savings of $16.5 million in the first year in the GCC region with this client. Syria TPM became an award winning site and a benchmark for TPM globally.
It was a pleasure working with Catherine in Switzerland, not only does she deliver but she is knowledgeable and pragmatic. Tony Borg global head supply chain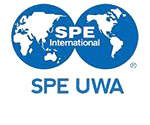 Society of Petroleum Engineers
Catherine from Trajan consulting was invited to host Q&A workshops and be a guest speaker at the Society of petroleum Engineers her subject was ' Risk and six sigma in mega projects'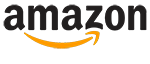 Amazon
Trajan consulting were commissioned by Amazon UK and Germany to provide a range of transformation projects in their warehouses and fulfillment centre's. This included E commerce, digital transformation, capacity planning, RFID upgrades, and launch of new distribution centre's in Europe including design. Training of CI methods to colleagues in the UK and Germany. Trajan were then deeply involved in robotics in the centres and machine learning algorithmic work. Amazon recently invited Trajan Consulting to attend an internal workshop on AI (Artificial Intelligence) in the US
Trajan consulting had the good fortune to meet Jeff Bezos at a board meeting whilst working in his fulfilment centre in the UK


Al Janabi Group
Al Janabi Group is a major conglomerate with 48 companies worldwide. Al Janabi Group own many Oil and gas, shipping and container interests as well as telecoms and media interests across Iraq, Lebanon, and the US of which Trajan Consulting have been involved over the last 8 years.
Trajan Consulting have worked with Al Janabi group in Iraq, Lebanon, GCC and the US. During this period Trajan Consulting was involved in a range of projects covering the following:
Oil and gas, LNPG in Iraq, Shipping, supply chain evaluation of cost, E commerce, digital transformation, marketing, Omni channel profitability, due diligence of content, subscription
usage (target to increase revenue by 30% over 24 months exceeded)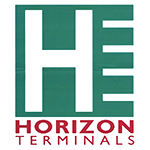 Horizon Terminals
Trajan Consulting were commisioned to provide Lean Six Sigma training and coaching to 16 global terminal manager's; emphasis was on technical safety and risk using risk assessment tools HSE, Hazid, Hazop and QRA risk assessments, cost and scheduling planning, initiating risk programmes, cost efficiency and financial modelling on cost.
Trajan Consulting led the core team who wrote devised and executed a full SOP manual for training, health and safety across their entire operation.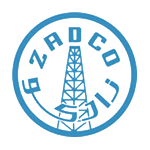 Zadco Abu Dhabi (Joint Venture with Exxon Mobil)
Trajan Consulting provided risk advisory services (cost schedule risk management, cost and scheduling studies using Monte Carlo analytic approximations), built a risk register encompassing schedule and cost breakdowns to Zadco coupled with a capacity planner to increase volume. Part of this work entailed an efficiency programme to enable them to rapidly increase their volumes whilst maintaining safety and minimising cost
Trajan Consulting Led workshops on technical, commercial, management, and external risks.
Catherine Granger (our CEO and Founder) was invited to speak at the Abu Dhabi society of petroleum engineers (SPE) by ADNOC on Lean Six Sigma and risk on mega projects.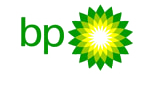 BP
Trajan Consulting Provided a technical safety and risk evaluation to BP then evacuation was accepted which then led to a variety of projects including subsea, subsurface, and vibration engineering.
Trajan Consulting managed the design, procurement, fabrication and construction of all source water upgrades in the Rumaila Field Iraq. This encompasses raw water lift pumps, additional break storage tanks, chemical injection, filtration and 5 pump stations to handle 2.4 MMBD water Injection inclusive of BP all associated services and instrument and control systems.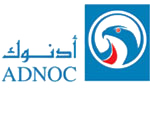 ADNOC
Trajan Consulting were commisioned to define and implement various projects including capacity planning, FEED study, vibration engineering and TPM across assets . This included reducing environmental emissions and ensuring adherence to ISO 14001:2015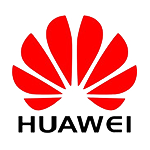 Huawei
Trajan provided expertise to Huawei to their innovation division application architecture to include innovative technology such as E Commerce, digital transformational work, AI (Artificial intelligence) Robotics, ML and also expertise and an evaluation of their global supply chain ecosystem