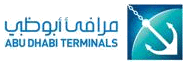 Abu Dhabi Terminals
Trajan Consulting secured an initial 2 year contract with Abu Dhabi Ports' operating company PJSC. The project involved the process of managing an invitation to tender through selection and award for the 3PL warehouse operations outsourcing contract.
Trajan Consulting ran workshops to build up service definitions, wrote the entire end-to-end process (including all SOPs), developed the charging mechanisms, wrote and agreed the scope and definition, pre-selected a number of 3rd party logistics companies, developed the tender process and implemented this.
Trajan Consulting were involved on the selection committee performing evaluations on the companies that were chosen to tender and finally to award.
Trajan Consulting then went on to work in depth with ADT on other transformational pieces of work on the terminal operation and management.
Trajan Consulting were recommended to ADT by Maersk on the previous work Trajan Consulting had completed with Maersk Europe, Dubai and in China.